Marine Exploring and Utilization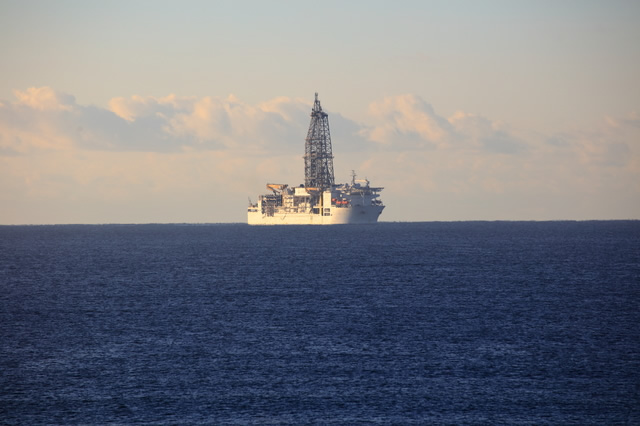 The technology development department of the Japan Agency for Marine-Earth Science and Technology, the promoter of large-scale projects leading the world, participates in research and development projects competing with world-leading research organizations including projects with Shinkai 6500, Kaiko, Urashima, MRX and a deep-submergence vehicle to cross the Arctic Ocean, explorations to find underwater objects with sonar, projects to measure or analyze global oceans with ocean acoustic tomography, and projects to utilize oceans such as wave power generation with floats, tidal power generation, airports and plants built on the sea.
(Dedicated Program of Graduate School) (Joint Program)
Introduction of Major Fields
Contents of research
In this course, navigation management methods for the safe navigation of ships, ensuring safe navigation with human-machine system analysis, pinpointing methods with weather, waves, GPS, etc., ship guidance and control technologies with positional information, and management technologies to facilitate maritime society including design, operation and management technologies of marine structures like very large floating structures (VLFSs) are researched.
Instructional approach
The students conduct experiments with the experimental water tank for ship navigation performance and circulating water tanks, the ship-handling simulator and the training vessel (Shioji-maru), and research with engineering approaches through measurements, etc.
Attractive points
The students can translate the results obtained from analysis of numerous data with computers into empirical knowledge obtained from experiments and simulations. We aim to contribute to the technological development of marine science and technology, shipbuilding engineering, marine environment engineering, marine development engineering, marine measurement technologies and safe navigation management engineering, etc.
Class Subjects
Engineering of Underwater Vehicle Systems
(Collaborative Graduate School, Japan Agency for Marine-Earth Science and Technology)
ISHIBASHI Shojiro
Experimentation in Underwater Vehicle Systems
(Collaborative Graduate School, Japan Agency for Marine-Earth Science and Technology)
ISHIBASHI Shojiro
Advanced Underwater Acoustics
(Collaborative Graduate School, Japan Agency for Marine-Earth Science and Technology)
OCHI Hiroshi
SONAR System Experiment
(Collaborative Graduate School, Japan Agency for Marine-Earth Science and Technology)
OCHI Hiroshi
Advanced Floating Body Utilization System Engineering
(Collaborative Graduate School, Japan Agency for Marine-Earth Science and Technology)
OSAWA Hiroyuki
Floating Body Utilization System Experiment
(Collaborative Graduate School, Japan Agency for Marine-Earth Science and Technology)
OSAWA Hiroyuki